Minnesota's Retail Champions 2020
After reviewing dozens of applications from across the state, the Minnesota Retailers Association is pleased to award Schuler Shoes its Retailer of the Year award in the 2020 Minnesota's Retail Champions program.
"Schuler Shoes is one of those retailers you take for granted that they will always be there, because they always have," says Bruce Nustad, Minnesota Retailers Association president. "The rich family tradition of Schuler is evident in everything from the way the store is laid out to the people who work there. Schuler is truly one of those ten or so retailers that are the strong, steadfast underpinning of Minnesota's retail community. While their history is rooted in family, their success and future rests on their unmatched service and dedication to customers. We are honored to recognize Schuler Shoes as our Retailer of the Year."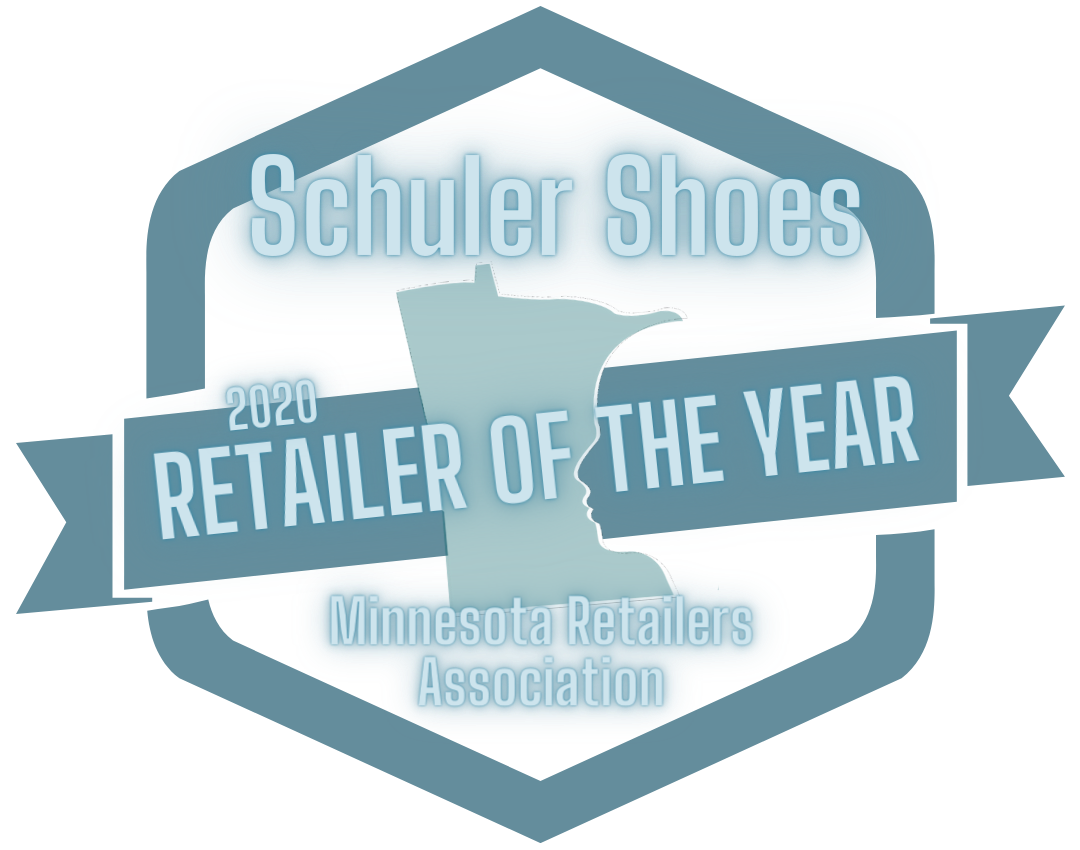 "Schuler Shoes' first store was in 1889 and we are now a fourth-generation owned business," says Mike Schuler, one of Schuler Shoes family owners. "Our employees and staff are amazing and thrive in our teamwork environment focused on meeting each customer's need while honoring our deep legacy as a retailer. Over the years we have grown alongside communities in Minnesota. Our company is our family legacy. We are so pleased to be recognized as the Retailer of the Year."
Mike, a representative from Schuler Shoes, will accept the award virutally during the Retail Rally event on Wednesday, October 7, 2020, beginning at 2:00 p.m. The event features seven 20-minute practical, game-changing, cutting edge retail innovations strategies and ideas.
Schuler Shoes is the sole recipient of the Minnesota's Retail Champions Retailer of the Year award. Nine other organizations will be recognized in other categories such as Lifetime Achievement, Business Resource of the Year, Retail Manager of the Year, Vendor Partner of the Year, Customer Experience, Best Place to Work, Retail Community of the Year, Advocate of the Year, and Retail Innovation.
Retail Rally event information can be found at www.retailrally.com.