Minnesota's Retail Champions 2020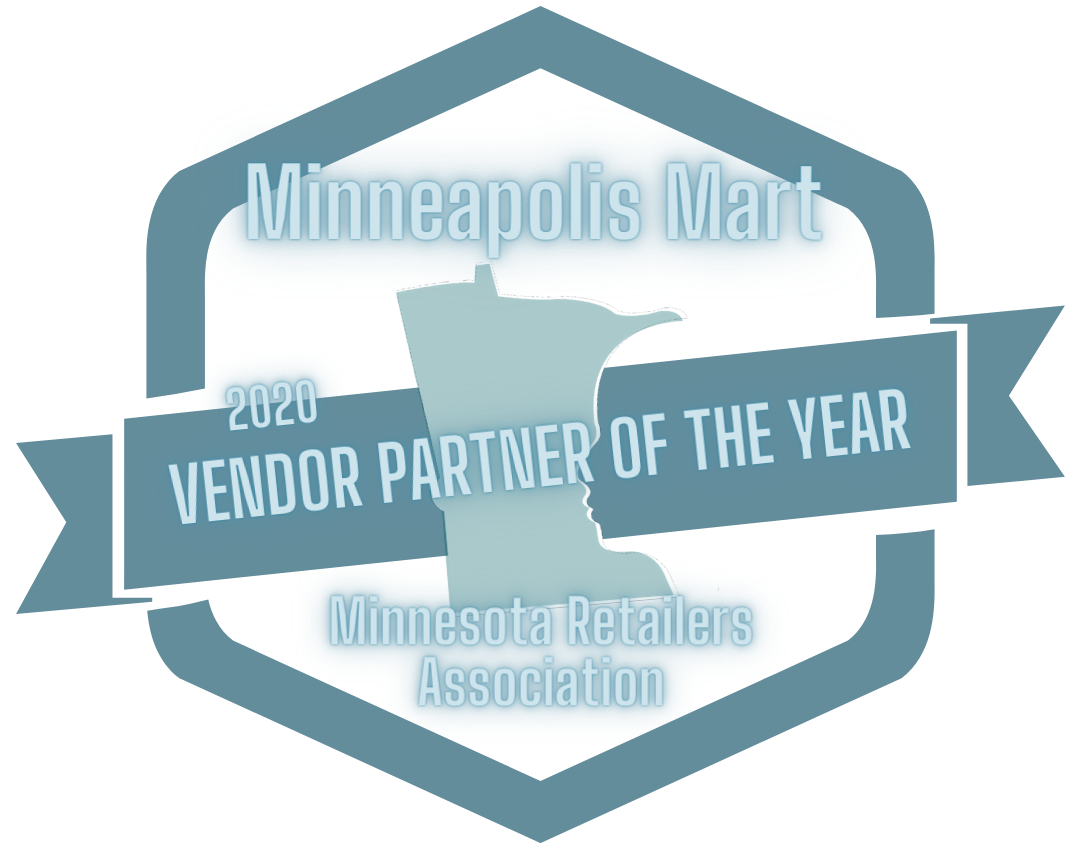 After reviewing dozens of applications from across the state, the Minnesota Retailers Association is pleased to recognize Minneapolis Mart with its Vendor Partner of the Year award in the 2020 Minnesota's Retail Champions program.
"Retailers need every advantage they can get today, and one of those important, strategic advantages is the Minneapolis Mart," says Bruce Nustad, Minnesota Retailers Association president. "As a partner to retailers, Minneapolis Mart gives retailers an opportunity to see and touch products from multiple vendors through locally-owned curated experiences. And the ability to see products, ask questions and place orders through Minneapolis Mart's exhibitors is unmatched not only in Minnesota, but throughout the Midwest. We congratulate Minneapolis Mart as our well-deserved Vendor Partner of the Year."
"At Minneapolis Mart, we strive to make our retailers and buyers feel welcome and at ease," says Kate Jenson, board member at Minneapolis Mart. "We are very approachable, easy to navigate, and friendly as we bring unique products to retailers across the Midwest. We are proud that Minneapolis Mart is doing its part in fueling the economy and providing connections between suppliers, representatives and retailers at a time when that is needed more than ever."
Kate Jenson will accept the award virtually during the Retail Rally event on Wednesday, October 7, 2020, at 2:00 p.m. The event features seven 20-minute practical, game-changing, cutting edge retail innovations strategies and ideas.
Minneapolis Mart is the sole recipient of the Minnesota's Retail Champions Vendor Partner of the Year award. Nine other organizations will be recognized in other categories such as Lifetime Achievement, Retailer of the Year, Retail Manager of the Year, Business Resource of the Year, Customer Experience, Best Place to Work, Retail Community of the Year, Advocate of the Year, and Retail Innovation.
Retail Rally event information can be found at www.retailrally.com.