Minnesota's Retail Champions 2020
The Minnesota Retailers Association is pleased to recognize Christine Ward with Patina with its Advocate of the Year Achievement award in the 2020 Minnesota's Retail Champions program.
"Christine has been a tremendous leader and advocate for the retail community for many years," says Bruce Nustad, Minnesota Retailers Association president. "In 2020 Christine has successfully used her voice and story during the COVID-19 pandemic to help elected officials and the Governor understand the Minnesota's retail industry can open and operate with the safety of workers and customers at the top of the priority list. We are so grateful that Christine took a weekend to write a letter to Governor Walz about the importance of reopening doors of retail stores to customers at a make-or-break time. It's with great appreciation for Christine that we present her with our Advocate of the Year award."
"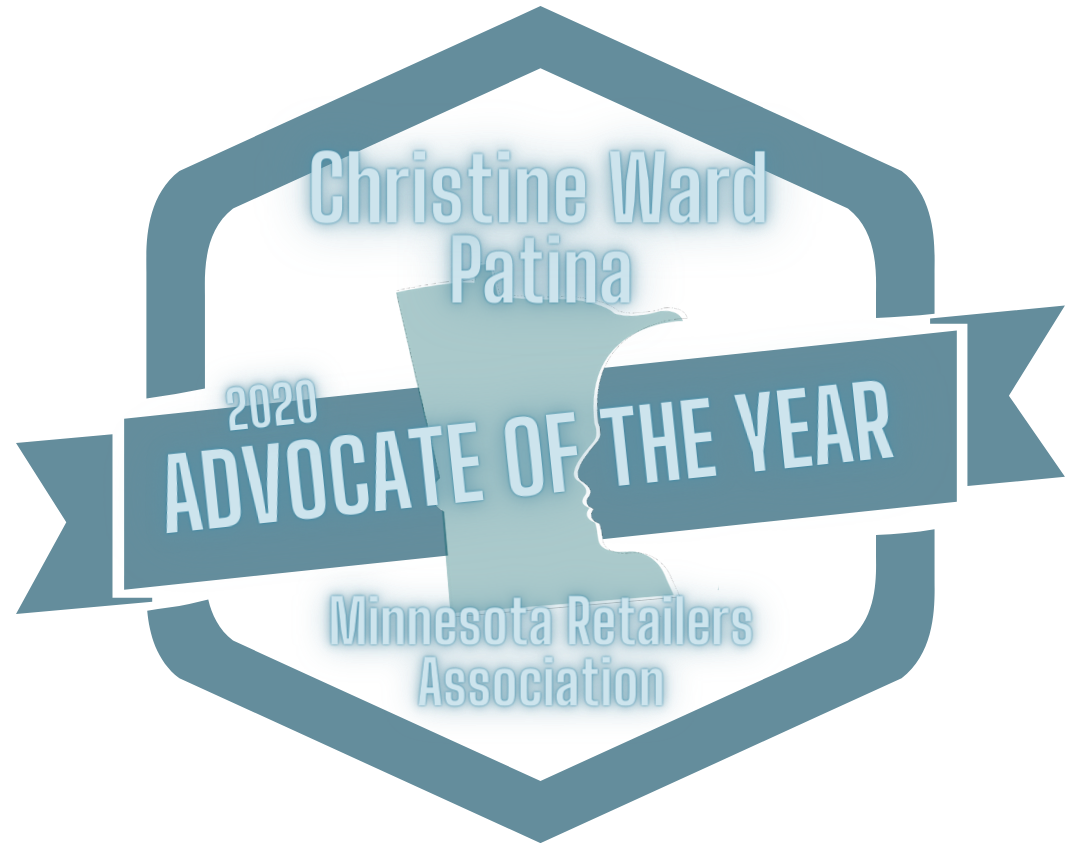 As a co-owner of a small business I know how important it is to tell your story," says Christine Ward, co-owner of Patina. "Retail is always changing and this year has been an extreme example of that with the pandemic. Not only for my operation, but for all of retail, it has been so important to tell the story of how retail can be done safely. I appreciate that my willingness to reach out to the Governor and others has contributed to the confidence elected officials have in this industry."
Christine Ward will accept the award virtually during the Retail Rally event on Wednesday, October 7, 2020, beginning at 2:00 p.m. The event features seven 20-minute practical, game-changing, cutting edge retail innovations strategies and ideas.
Christine Ward with Patina is the sole recipient of the Minnesota's Retail Champions Advocate of the Year award. Nine other organizations will be recognized in other categories such as Retail Manager of the Year, Business Resource of the Year, Retail Innovation, Vendor Partner of the Year, Customer Experience, Best Place to Work, Retail Community of the Year, Lifetime Achievement, and Retailer of the Year.
Retail Rally event information can be found at www.retailrally.com.