2022-2023 Minnesota's Retail Champion Awards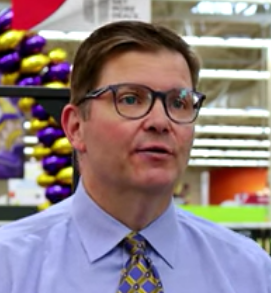 St. Paul (October 4, 2022) – The Minnesota Retailers Association is pleased to recognize Dan Wolter, government relations director at Hy-Vee, with its Advocate of the Year award as part of the 2022-2023 Minnesota's Retail Champions program.
"Dan is an outstanding advocate not only for Hy-Vee but for the retail industry across Minnesota. Dan has a unique ability to tell the story of retail and its importance to our economy," said Bruce Nustad, Minnesota Retailers Association president. "He takes sometimes complicated issues and breaks them down to impacts on customers, employees, and communities. In addition, Dan has the ability to relate to anyone he meets and is able to build effective coalitions on issues impacting Minnesota's retailers. This award could not go to a more deserving person."
"Whether it's buying groceries for tonight's dinner or having a good-paying job opportunity to pay for that dinner, the lives of Minnesotans are meaningfully impacted each and every day by our retail industry," said Wolter. "I feel truly fortunate to be able to come to work every day representing not only the helpful smiles of Hy-Vee, but a sector of our economy that puts our customers and our communities first. I am deeply grateful to the Minnesota Retailers Association for this humbling honor."
Dan Wolter is the sole recipient of the Minnesota's Retail Champions Advocate of the Year award. Ten other organizations and individuals will be recognized in other categories such as Retail Manager of the Year, Social Responsibility, Retail Innovation, Customer Experience, Best Place to Work, Building Community Through Retail, Partner of the Year, Lifetime Achievement, Special Achievement and Retailer of the Year.
W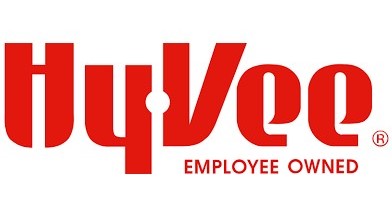 olter will accept the award during the Retail Rally event on Thursday, October 6, 2022, beginning at 2:00 p.m. in Golden Valley. The event features practical, game-changing, cutting-edge retail innovations strategies and ideas. Retail Rally event information can be found at www.retailrally.com.
Click here to see all the 2022-2023 Minnesota's Retail Champions award winners.
About the Minnesota Retailers Association: The Minnesota Retailers Association promotes, preserves and enhances the retail industry in Minnesota by taking a leadership position in development of public policy and regulatory measures that impact members. MnRA also works to enhance the public image of the retail industry by providing information, services and support that add value to its members. www.mnretail.org.
Contact: Bruce Nustad, Minnesota Retailers Association, This email address is being protected from spambots. You need JavaScript enabled to view it., (651) 227-6631
###