Red Wing Shoe Company Recognized As Best Place To Work
Minnesota's Retail Champions 2019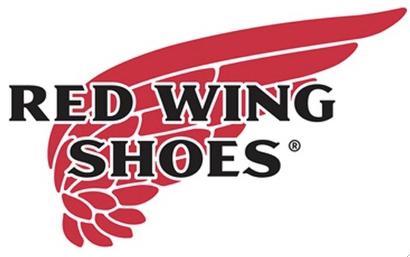 After reviewing dozens of applications from across the state, the Minnesota Retailers Association is pleased to recognize Red Wing Shoe Company with its Best Place To Work award in the 2019 Minnesota's Retail Champions program.
"In an industry where there can be high employee turnover Red Wing Shoe Co. stands out as an organization that invests in their employees and understands how to keep and grow employees based on their passions and aspirations," says Bruce Nustad, Minnesota Retailers Association president. "It's clear Red Wing works hard to be a family-centered manufacturer and retailer that treats their employees with the utmost respect, including offering opportunities to grow within the company and the communities where they do business. That doesn't just happen, it's intentional and engrained in the business culture. There are so many positive employee stories where family members have worked at Red Wing Shoe Co. for decades. We are so pleased to recognize Red Wing Shoe Co. as a Best Place To Work."
"We are honored to be selected as a 2019 Minnesota's Retail Champion awards winner in the category of Best Place to Work," says Marisa Kinney, Senior Director in Global Retail for Red Wing Shoe Co. "This award is a reflection of our belief that every employee at Red Wing Shoe Co. makes a direct impact on our customer's lives around the world. Our goal is that all of our teams come to work every day and feel proud. The success of our company comes directly from their contributions. I could not be more proud to work in a culture of care and respect, and am equally as proud and thankful for the employees that make Red Wing Shoes their home."
A representative of Red Wing Shoe Company will accept the award in person during the Retail Rally event on Wednesday, October 2, 2019, at Brookview in Golden Valley beginning at 2:00 p.m. The event features seven 20-minute practical, game-changing, cutting edge retail innovations strategies and ideas. Speakers include local favorite and award-winning news anchor-reporter Robyne Robinson with fiveXfive Public Art.
Red Wing Shoe Company is the sole recipient of the Minnesota's Retail Champions Best Place To Work award. Seven other organizations will be recognized in other categories such as Retail Employee of the Year, Social Responsibility, Retail Innovation, Vendor Partner of the Year, Customer Experience, Outstanding Achievement, and Retailer of the Year.
Retail Rally event information can be found at www.retailrally.com.
Related Articles
About the Author