MetroNorth Chamber of Commerce Recognized As Retail Community of the Year For Metro North Cares
Minnesota's Retail Champions 2020

After reviewing dozens of applications from across the state, the Minnesota Retailers Association is pleased to recognize the Metro North Chamber of Commerce with its Retail Community of the Year award in the 2020 Minnesota's Retail Champions program.
"Whe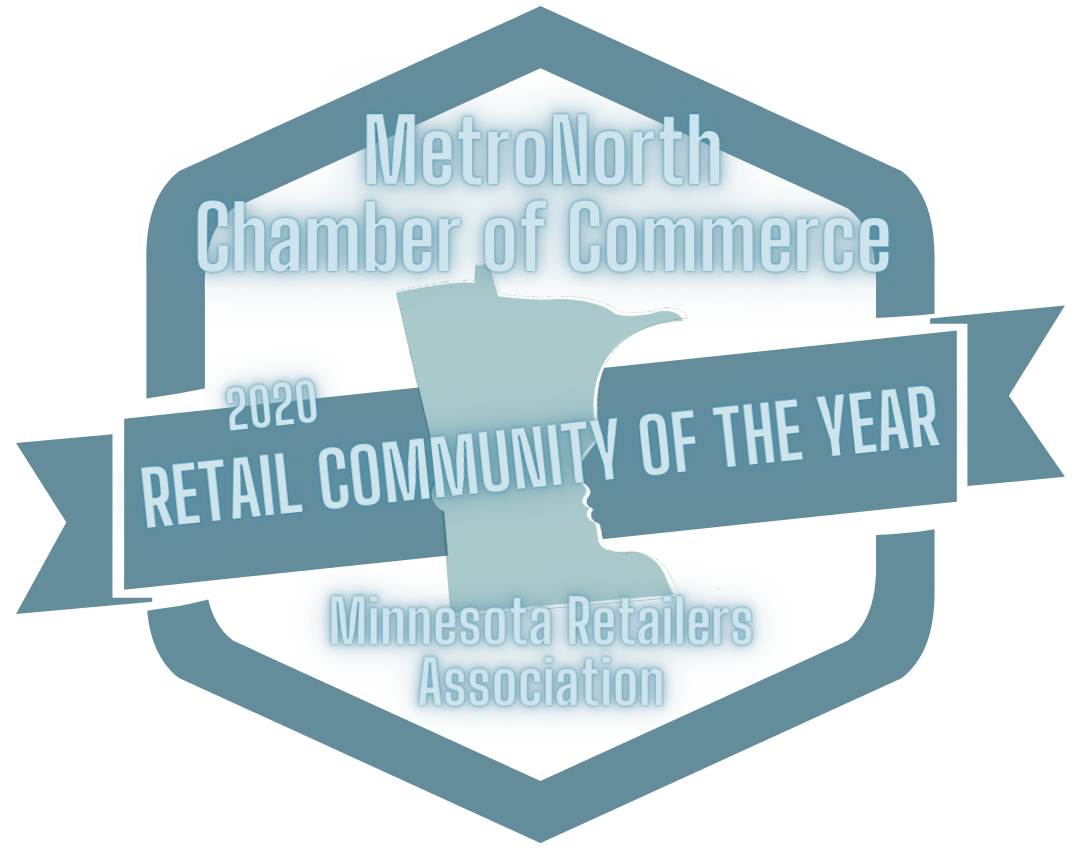 n it comes to raising up a community during the pandemic, the MetroNorth Chamber of Commerce stands out thanks to the work of Lori Higgins and her team, along with a great board of directors," says Bruce Nustad, Minnesota Retailers Association president. "As a partner to retailers and businesses in the north metro, the Chamber was quick to launch MetroNorth Cares at the onset of the pandemic to help businesses connect with the community, share information, and keep business going. When we say chambers have been at the front line saving mainstreet during the pandemic, MetroNorth Cares is a leading example of just that. We congratulate the MetroNorth Chamber, its members, and each of its communities on being named Retail Community of the Year."
"MetroNorth Cares began as a way to help those business sectors hit the hardest by the pandemic and initial mandates," says Lori Higgins, president of the MetroNorth Chamber of Commerce. "What started as an effort to support our restaurants and retailers by sharing their updates and promotions became a much larger and broader catalyst to support our entire community. At the core of the initiative is a strong desire to see each and every one of our north metro businesses and nonprofits succeed."
Lori Higgins with the MetroNorth Chamber of Commerce will accept the award virtually during the Retail Rally event on Wednesday, October 7, 2020, at 2:00 p.m. The event features seven 20-minute practical, game-changing, cutting edge retail innovations strategies and ideas.
The Metro North Chamber of Commerce is the sole recipient of the Minnesota's Retail Champions Retail Community of the Year award. Nine other organizations will be recognized in other categories such as Lifetime Achievement, Retailer of the Year, Retail Manager of the Year, Business Resource of the Year, Customer Experience, Best Place to Work, Vendor Partner of the Year, Advocate of the Year, and Retail Innovation.
Related Articles
About the Author