Brainerd Lakes Chamber of Commerce Recognized With Retail Innovation Award For Destination Downtown Initiative
Minnesota's Retail Champions 2019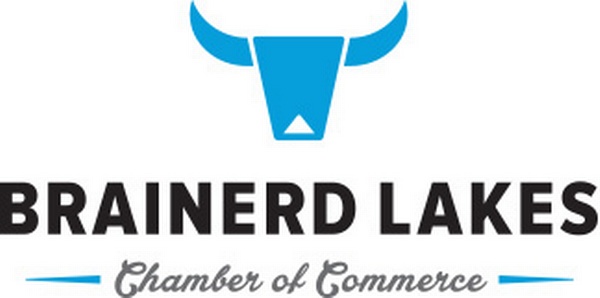 After reviewing dozens of applications from across the state, the Minnesota Retailers Association is pleased to award the Brainerd Lakes Chamber of Commerce with its Retail Innovation award in the 2019 Minnesota's Retail Champions program.
"With more than 25 local business and organizations coming together to support the Brainerd Lakes retail community, we are pleased to recognize the truly innovative Destination Downtown project," says Bruce Nustad, Minnesota Retailers Association president. "This initiative brings together the entire community around launching retail entrepreneurs and their dream of starting a business in the Brainerd area. As it accepts this award on behalf of stakeholders, we recognize the support that the Brainerd Lakes Chamber offers the entire area retail community as a true model of retail innovation in Minnesota. Never before have we seen a local initiative like this that brings a community together to support launching unique retailers that add to making the area a true destination for shoppers. Congratulations to the Brainerd Lakes community."
"Our community was truly surprised and honored to be recognized for retail innovation, and the Chamber is excited to accept the award on behalf of this entire team," says Matt Kilian President of the Brainerd Lakes Chamber of Commerce. "The Brainerd Lakes Area is fortunate to have an engaged business community that rallies together to address challenges in creative ways. We're proud of our established retailers as well as those who are just starting their business journeys through this contest. They help make our area one of Minnesota's premiere tourism destinations."
Matt Kilian will accept the award in person during the Retail Rally event on Wednesday, October 2, 2019, the Brookview in Golden Valley beginning at 2:00 p.m. The event features seven 20-minute practical, game-changing, cutting edge retail innovations strategies and ideas. Speakers include local favorite and award-winning news anchor-reporter Robyne Robinson with fiveXfive Public Art.
The Brainerd Lakes Chamber of Commerce is the sole recipient of the Minnesota's Retail Champions Retail Innovation award. Seven other organizations will be recognized in other categories such as Retail Community of the Year, Retail Employee of the Year, Social Responsibility, Retailer of the Year, Outstanding Achievement, Best Place To Work, and Retailer of the Year.
Retail Rally event information can be found at www.retailrally.com.
Related Articles
About the Author