Store Best Practices For Social Distancing: In-Store & Appointment

Retailers across Minnesota are implementing impressive measures to make shopping as safe as possible for customers & employees.
Click here to access the State COVID-19 Preparedness Plan (safety plan) template.
Click here for Q&A and updates to the State COVID-19 Preparedness Plan (safety plan).
To assist retailers, here is a collection of social distancing best practices:
Use signage at the door, throughout the store, & over your public address system to remind customers of 6 foot social distancing.
Evaluate your space and adjust customer flow accordingly.
Encourage use of curbside pickup & delivery.
At checkout (including self-checkout) & in areas of congestion mark out social distance spacing.
At checkout extend space between the cashier & customer with markings or a physical barrier.
If practical ask a customer's permission to touch their products or allow a customer to position products during check out.
Have employees make a special effort to engage customers to help them find products efficiently & remind them to practice social distancing.
Clean & disinfect high-touch surfaces regularly and make hand sanitizer & related products available to customers and employees.
Communicate your temporary policy on reusable bags to customers before they arrive at the store or at the door.
Thank customers and workers for their focus on safety.

Just added!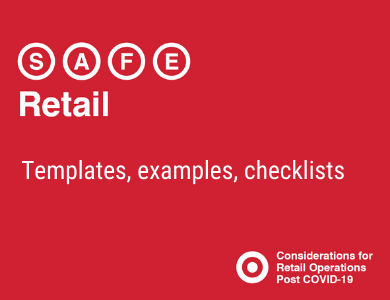 Target is sharing it's lessons learned and best practices to assist other retailers as they open up. Click here to view Target's S.A.F.E. Retail framework, including examples, templates and checklists.

Click here to download a PDF of this flyer.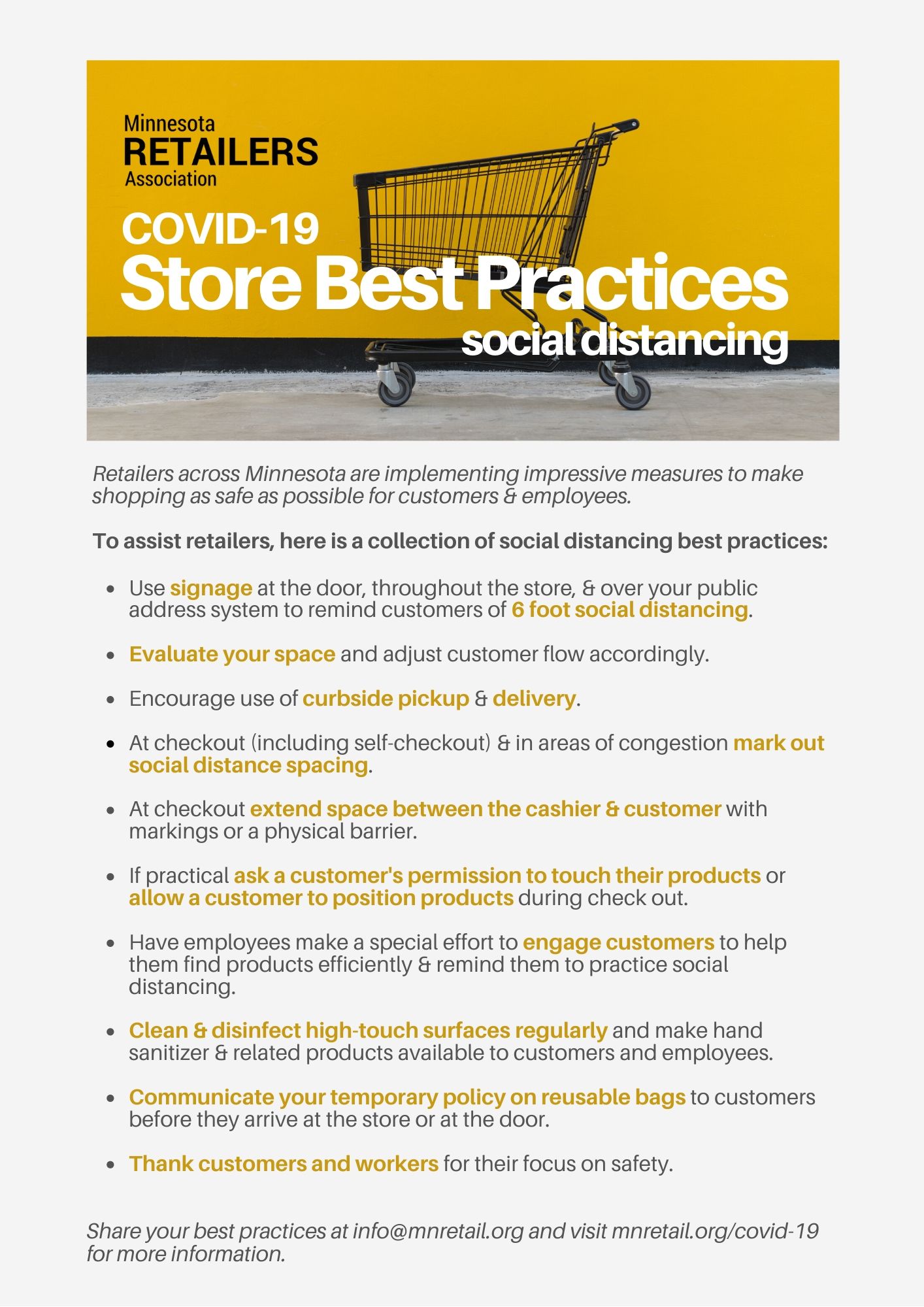 Share your best practices at

This email address is being protected from spambots. You need JavaScript enabled to view it.

and visit mnretail.org/covid-19 for more information.
Related Articles