Dave Baker Recognized With Advocate of the Year Award
2021 Minnesota's Retail Champion Awards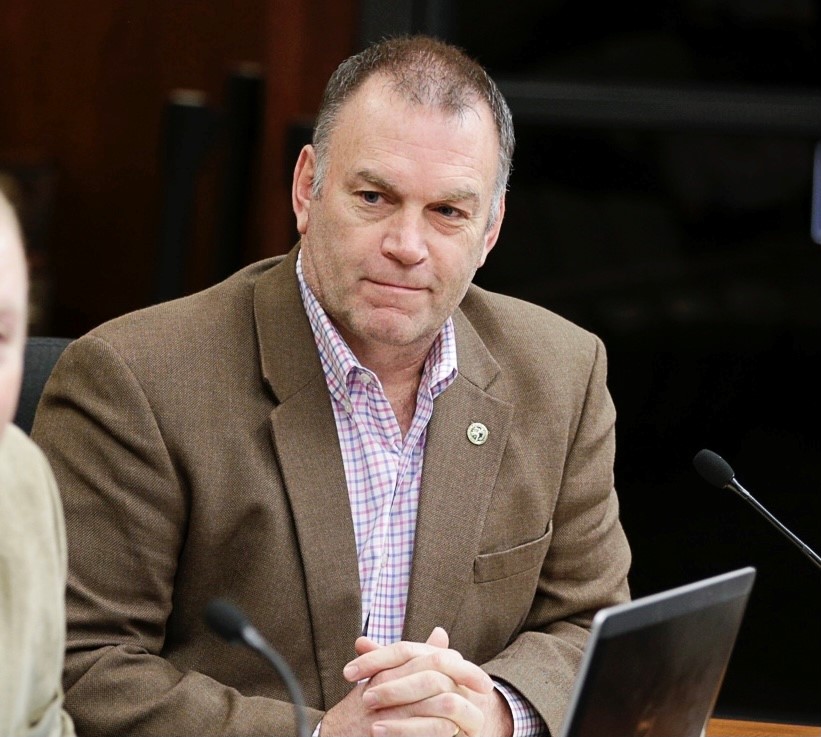 The Minnesota Retailers Association is pleased to recognize State Representative Dave Baker with its Advocate of the Year award as part of the 2021 Minnesota's Retail Champions program.
"As a small business owner himself, Dave Baker knows firsthand the challenges of being a customer-facing business over the past couple of years," says Bruce Nustad, Minnesota Retailers Association president. "And as a legislator Dave has been tireless in bringing his experience as well as passion for Minnesota to the forefront of every issue facing businesses and employees during the pandemic. Dave's ability and willingness to work with anyone who would listen was mission critical for retailers."
"As a small business guy and elected official, I know how important it is to tell your story," says Dave Baker, State Representative and owner of Baker Hospitality in Willmar. "Retail and hospitality are always changing, and this past year has been an extreme example of that with the pandemic. I appreciate being recognized for my efforts to work with other legislators and the Governor to amplify the needs of businesses and hope my work has contributed to the confidence people have in our business community."
"Dave brings his life lesson skills and caring attitude when he puts on his legislator hat by listening and trying to do what's right that will make a difference versus doing it just to score some points or even votes," says Ken Warner, president of the Willmar Lakes Area Chamber of Commerce. "He always has a can-do positive attitude. I'm proud to call him my friend."
"Representative Baker is a tenacious and collaborative champion for the hospitality industry," says Liz Rammer, president & CEO of Hospitality Minnesota. "His leadership in the state legislature brought much needed financial relief to many struggling hospitality businesses. We are most grateful for his partnership and service and can think of no one more deserving of being named Advocate of the Year than Representative Baker."
Baker was nominated by the Willmar Lakes Area Chamber of Commerce and is the sole recipient of the Minnesota's Retail Champions Advocate of the Year award. Eight other organizations will be recognized in other categories such as Retail Employee of the Year, Social Responsibility, Retail Innovation, Customer Commitment, Best Place to Work, Retail Community of the Year, Lifetime Achievement, and Retailer of the Year.
Baker will accept the award during the Retail Rally event on Tuesday, October 5, 2021, beginning at 2:00 p.m. in Golden Valley. The event features six 20-minute practical, game-changing, cutting-edge retail innovations strategies and ideas. Retail Rally event information can be found at www.retailrally.com.
Related Articles
About the Author