Local Chambers & Local Governments Are Leaders In Saving Mainstreet
Local Chambers Of Commerce and Local Governments Are Saving Mainstreet--Responding To The Pandemic With Relief And Creativity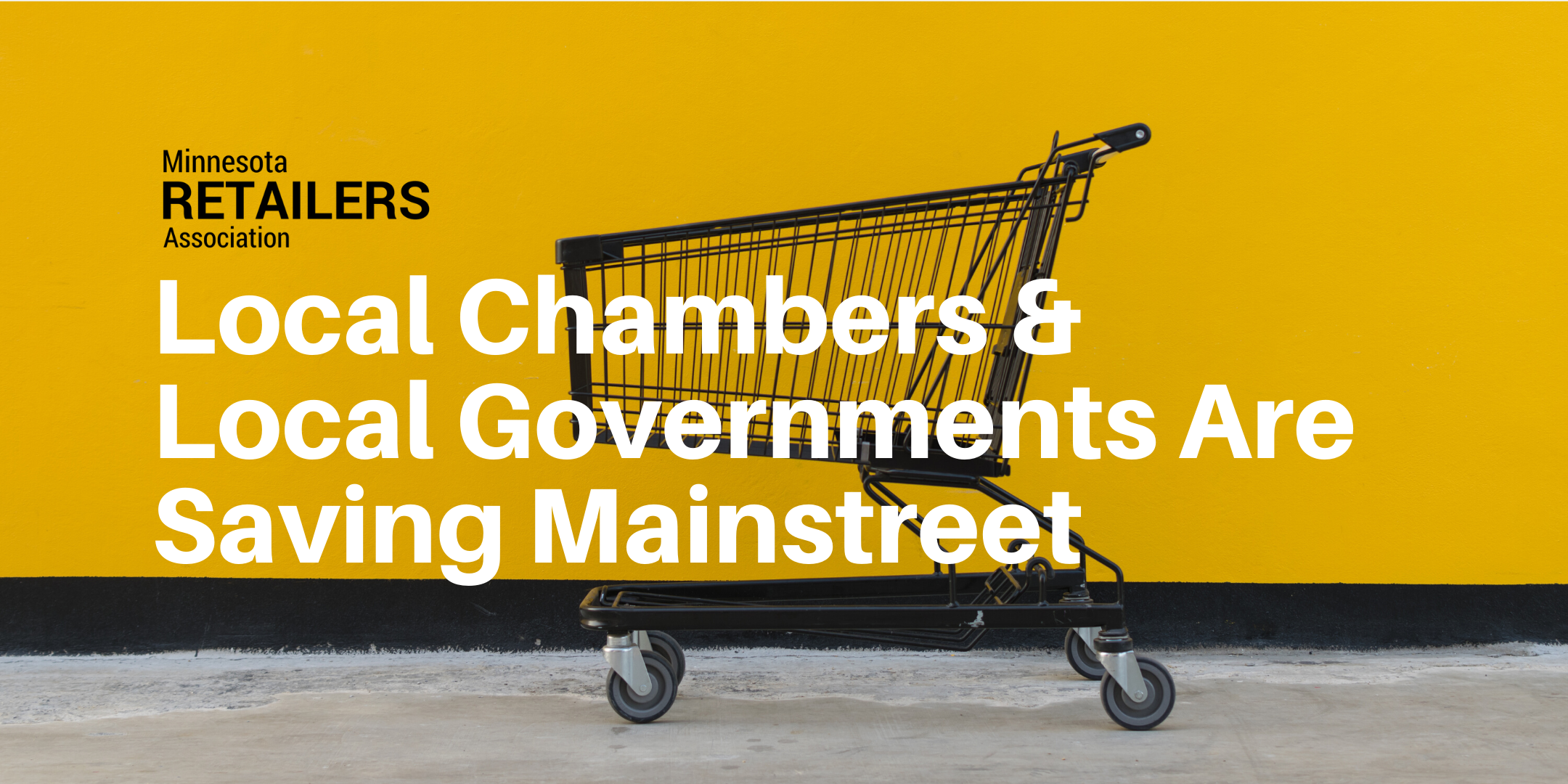 From mandatory closures to reduced customers and increased expenses, COVID-19 has taken a heavy toll on retailers and all of Minnesota's industries. At the Minnesota Retailers Association we have been inspired and impressed with the incredible support local chambers of commerce, local business associations, and their partnering local governments have been providing throughout the pandemic.
"We know today, local chamber executives and their teams are on the pandemic economic front-line, working long hours to keep businesses informed and help them prepare for what's coming next," said Minnesota Retailers Association President Bruce Nustad. "An important part of the impressive local chamber work has been their collaboration with cities and counties. And we have seen local governments step up in big, big ways in partnership with their chamber of commerce through creativity and flexibility. In many ways, through their collaborations over the years, local chambers and local government have trained for this very moment, and retailers, small businesses and the Minnesota Retailers Association are so grateful. These collaborations and resulting actions are leading the efforts to save Minnesota's mainstreets."
While federal and state relief and support initiatives are important, here are a few examples of how local chambers in partnership with local governments are making a significant difference in keeping local economies moving forward:
Timely and critical relief funding
Grants to help businesses stay afloat and re-open or prepare to re-open under safety protocols
Relaxed signage regulations allowing business to better communicate with customers
Flexibility with sidewalks, allowing the expansion of stores outdoors
Re-open initiatives that unify the chamber and government around safe re-openings
Letters of support for local communities highlighting local needs
Backing of safe shopping zones, welcoming customers back
Speeding permit processes
Expansion of outdoor dining
Sharing of ideas and updates
These efforts and many more represent the vital work being done by chambers of commerce, business associations and local governments. Thank you to each!
Now is a great time to support your local chamber or business association through membership!
About the Author
Bruce Nustad is president of the Minnesota Retailers Association.
This email address is being protected from spambots. You need JavaScript enabled to view it.