Retail Industry Thanks Senator Kari Dziedzic For Collaboration
MnRA recognizes Senator Dziedzic for partnership with industry on mobile device acquisition bill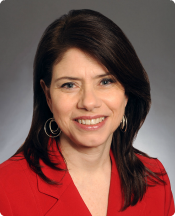 During last week's Minnesota Retailers Association Board meeting, Board Chair Mike Hiltner (Best Buy) recognized and thanked Sen. Kari Dziedzic for her work with retailers on a mobile device acquisition bill passed during the 2014 legislative session.
In recognizing Sen. Dziedzic, Hiltner shared these comments:
"During the 2014 legislative session, Senator Kari Dziedzic worked closely with retailers and MnRA as she crafted a bill designed to reign in mobile device theft and related violence in Minnesota.
MnRA recognizes Sen. Dziedzic for engaging retailers on her mobile device acquisition bill and working with the industry to protect responsible retailers.
Today we thank Sen. Dziedzic for successful collaboration with the retail industry."
Thank you Sen. Dziedzic for your partnership!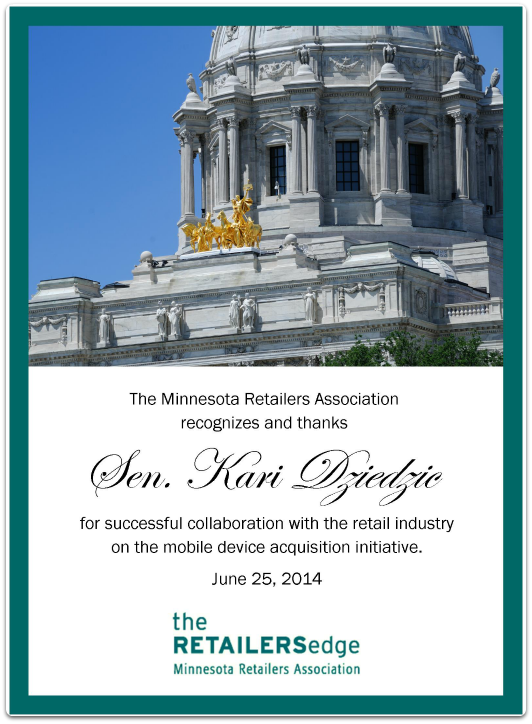 About the Author
Bruce Nustad is president of the Minnesota Retailers Association.
This email address is being protected from spambots. You need JavaScript enabled to view it.