MnRA Recognizes Rep. Jenifer Loon For Leadership On Retail Issues
Eden Prairie legislator advocates for retail jobs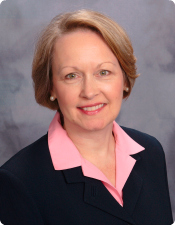 At last week's Legislative Wrap-Up Golf Tournament, Board Chair Mike Hiltner (Best Buy) and Legislative Committee Chair Jeff Lindoo (Thrifty White Pharmacy) recognized Minnesota House of Representatives member Jenifer Loon for her leadership on key retail issues during the 2014 legislative session.

In recognizing Rep. Loon, Jeff Lindoo shared  these comments:

"Representative Jenifer Loon has an open door to retailers and recognizes the importance Minnesota jobs impacted by our retail industry.

MnRA thanks Rep. Loon for being an advocate for retailers in her district and across the state. Today we applaud Rep. Loon for being a champion of retail and recognizing the importance of Minnesota's 788,000 retail-related jobs."

Thank you Rep. Loon for your leadership!
About the Author
Bruce Nustad is president of the Minnesota Retailers Association.
This email address is being protected from spambots. You need JavaScript enabled to view it.