Mn Retailers IMPACT Endorses Candidates
Mn Retailers IMPACT fund says candidates are good for Minnesota consumers, retailers, and communities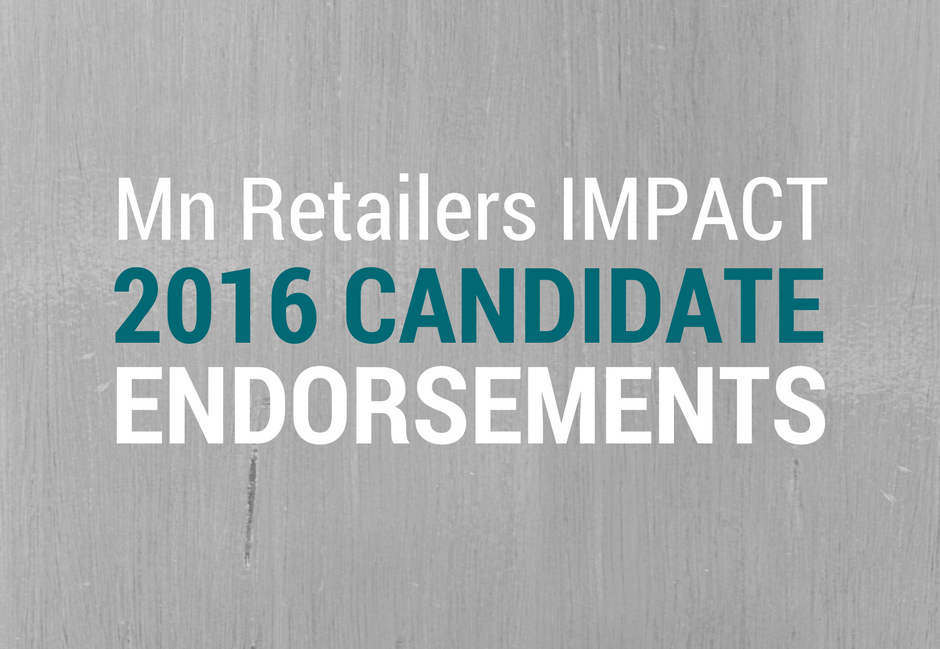 Today Mn Retailers IMPACT announced the endorsement of these 11 candidates running for the State Legislature:

Minnesota House
Dave Baker - 17B
Greg Davids - 28B
Dennis Smith - 34B
Jim Nash - 47A
Jenifer Loon - 48B
Roz Peterson - 56B
Minnesota Senate
Paul Gazelka - 9
Julie Rosen - 23
Vicki Jensen - 24
Paul Anderson - 44
Ann Rest - 45

"These candidates have demonstrated an appreciation for what the retail industry offers Minnesota's economy as the industry supports 788,000 jobs across the State. Each endorsed candidate is a champion for Minnesota consumers, retailers, and our communities," said Mn Retailers IMPACT treasurer Bruce Nustad.

Mn Retailers IMPACT is funded through personal contributions used to support candidates who appreciate retailer contributions to Minnesota communities.
About the Author
Bruce Nustad is president of the Minnesota Retailers Association.
This email address is being protected from spambots. You need JavaScript enabled to view it.