Best Buy CEO Talks The Future Of Retail & E-Fairness With Nation's Governors
Hubert Joly spoke to the National Governors Association this past weekend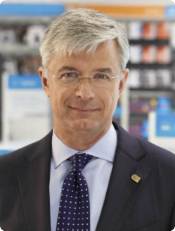 This past weekend, Best Buy President and CEO Hubert Joly had a unique opportunity to address the nation's governors at the National Governors Associations summer meeting. Joly's talk focused on how today's retailers are integrating the in-store and online customer experience, and the need for marketplace fairness.

Joly said that today's trends do not forecast the death of mainstreet retailers, rather retailers with a multi-channel approach to sales are poised for success. In addition, Joly shared his retail recipe for retail success: focus on advice, service, and convenience. For Best Buy, this has meant refocusing on providing an amazing customer experience, leveraging unique assets, building capability while innovating, and experimenting with strategies.

Joly thanked the National Governors Association for its leadership on online sales tax fairness, and asked each state to continue that push, saying if we want help create 1.5 million new U.S. jobs and combat the closure of 5,000 stores last year, marketplace fairness is needed now.  Government shouldn't pick winners and losers, he told the governors, adding "I think it's an issue that can be solved and must be solved this year."
Related Articles
About the Author
Bruce Nustad is president of the Minnesota Retailers Association.
This email address is being protected from spambots. You need JavaScript enabled to view it.